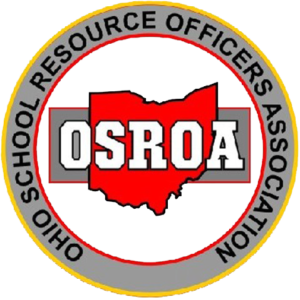 OSROA promotes and facilitates training and communication among School Resource Officers, educators and school security personnel in Ohio.
School Resource officer and D.A.R.E. Officer Combined Conference 2023


Kalahari Conference Center, Sandusky, Ohio  – 

June 7-9, 2023

CONFERENCE REGISTRATION IS NOW CLOSED
School Resource Officer (SRO) Basic Training
Certified 40-Hour Training Seminar
Creating and maintaining a safer school environment is the primary goal of every SRO…but how exactly should law enforcement prepare for a challenge of that magnitude? The Ohio School Resource Officers Association hosts this five-day training to assist SROs in equipping themselves with the information and skills they need to identify, address and prevent crime and violence in Ohio schools.  Complete Details & Registration
Accreditation Program for SRO's
Certified SRO, Professional SRO, Master SRO
The OSROA Board of Directors and Membership have identified the need for a program of recognition/accreditation for SROs which would lend credit for their years of service in the SRO field, recognize the school based law enforcement training received at OSROA Annual Conferences and honor the years of dedication to and membership in the Ohio School Resource Officers Association.  Complete Details & Application
Other SRO Trainings
Check out the Other Training Schedule. New training opportunities are in development and will be listed soon. Review the schedule and register today!
OSROA is happy to promote the National Crime Prevention Council's
McGruff  Program