OSROA offers both an IN PERSON and a VIRTUAL VIA Zoom option for the training.
This OPOTA approved, HB 318 compliant five-day training is designed to prepare law enforcement with the information and skills they will need to identify, address, and prevent crime and violence in Ohio's K-12 schools. The 40-hour training will cover SROs major responsibilities as well as Ohio School Law, Memorandums of Understanding (MOU) for SROs, tips on integrating the SRO into the school environment and more. Certificates will be distributed to students who attend all sessions and successfully complete the course assessment.
Please note: This course is for sworn law enforcement officers who are currently (or will be soon) assigned to a school.
Monday-Friday,  July 25 – 29, 2022 (IN PERSON)
Lakota East High School
6840 Lakota Lane, Liberty Township, OH  45044

Registration deadline is July 15, 2022
Monday-Friday, October 24-28, 2022
VIRTUAL
VIA ZOOM
Registration deadline is October 14, 2022
Who Should Attend
This course is for sworn law enforcement officerswho are currently (or will be by fall) assigned to a school.
Instructors
Instructors are a combination of certified SROs, professionals in the fields of school law, education, child development/advocacy, current drug trends/awareness and other subject matter experts.
Morning sessions begin at 8:00 a.m. and afternoon sessions end at 4:00 p.m.
Cost:  Registration is $399. Fee includes materials and one-year OSROA Membership.
IMPORTANT INFORMATION:
For the July 25-29, 2022 In Person option: Transportation, lodging, and meals are the responsibility of the registrant and not included in the registration fee. Information about local hotels will be sent with the confirmation letter upon acceptance to the training.
Cancellations with refund accepted until one week prior to the start of the training.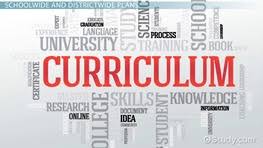 An Overview of School Resource Officers
History and Overview of SROs
Implementing an SRO Program – Triad Concept
SRO Leadership, Roles and Responsibilities
Positive Role Model/Ethics & Integrity
Memorandums of Understanding
Law Related Education
The Role of the School Resource Officer
Understanding the psychological & physiological characteristics consistent with ages
First responder, suicide/ hostage situations
SRO & School Admin Relationships
Interview/Interrogation-School Admin
SRO as School/Community Liaison
Positive Behavior Interventions and Supports
Creating Safer Communities that value Diversity and Inclusion
Understanding Students with Disabilities IEP/504s
Interview/Interrogation-SROs & Juveniles
Autism Awareness
Safety Planning 
Ohio School Safety Center – EOPs
Safety/Security Issues
Community Oriented Policing in Schools
SRO as an Instructor
Methods of Learning
Law Related Education
Counseling Issues
Handle with Care Train the Trainer
Rx/Street Drug Trends
Social Media/Internet Safety
Understanding Students with Disabilities IEP/504s
Ohio School Laws 
Liability Issues & Handling Truancy
Law Related Education